Huffington Post Black Voices
Honoured to be featured for the fourth time by Huffington Post, this article explores me and 2 others and our efforts to make it easier for black millennials to talk about depression. Read the article here
I was on ITV news, London Live news and Channel 5 news on the same day. The other channels don't provide catch up services however channel 5 put their report on YouTube
After appearing on ITV news I was also featured in their online content too. I'm speaking about mental health and my art
I was on the lunch time news program discussing my story with depression.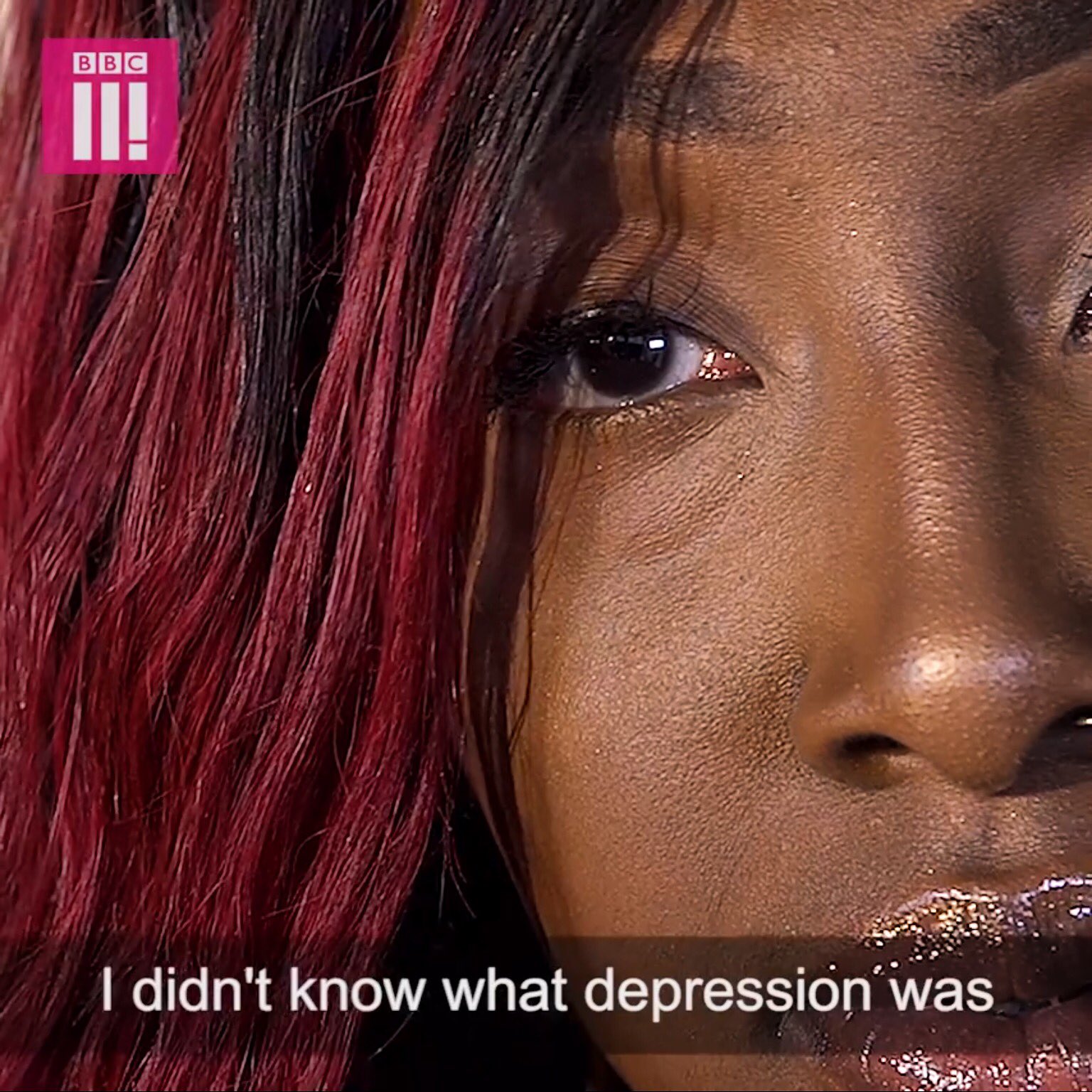 I was featured in a short BBC Three about whatit feels like to have depression. You can catch it here
My first feature of 2017 is by the wonderful people at Afrorocks, I was named as one of the 36 UK black owned businesses to have in your life. Read the full article here.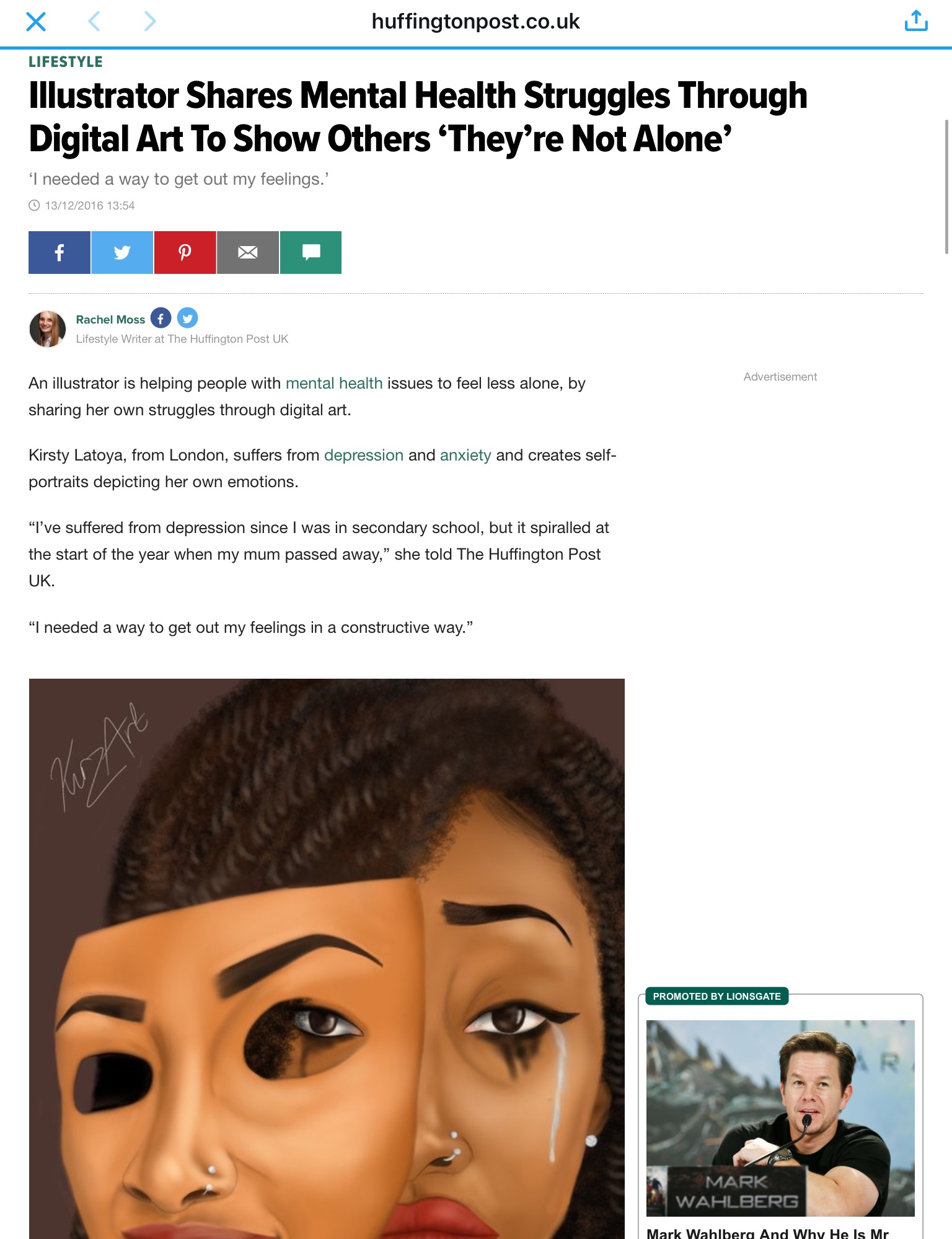 This is my first solo article in the press. I spoke with the Huff post about how I use my art to deal with my mental health. You can find it here
I did an interview in December with Huffington post about dealing with mental health at Christmas and you can find the video here
I took part in the exhibItion Unmasked Women- which explored mental health in black women. The BBC then wanted to discuss some of our thoughts on mental health and our own stories. click on the image or here to watch.
I was so happy to be contaced by Buzzfeed to discuss my story with mental health and how i use art to deal with it. Click the image or here to read.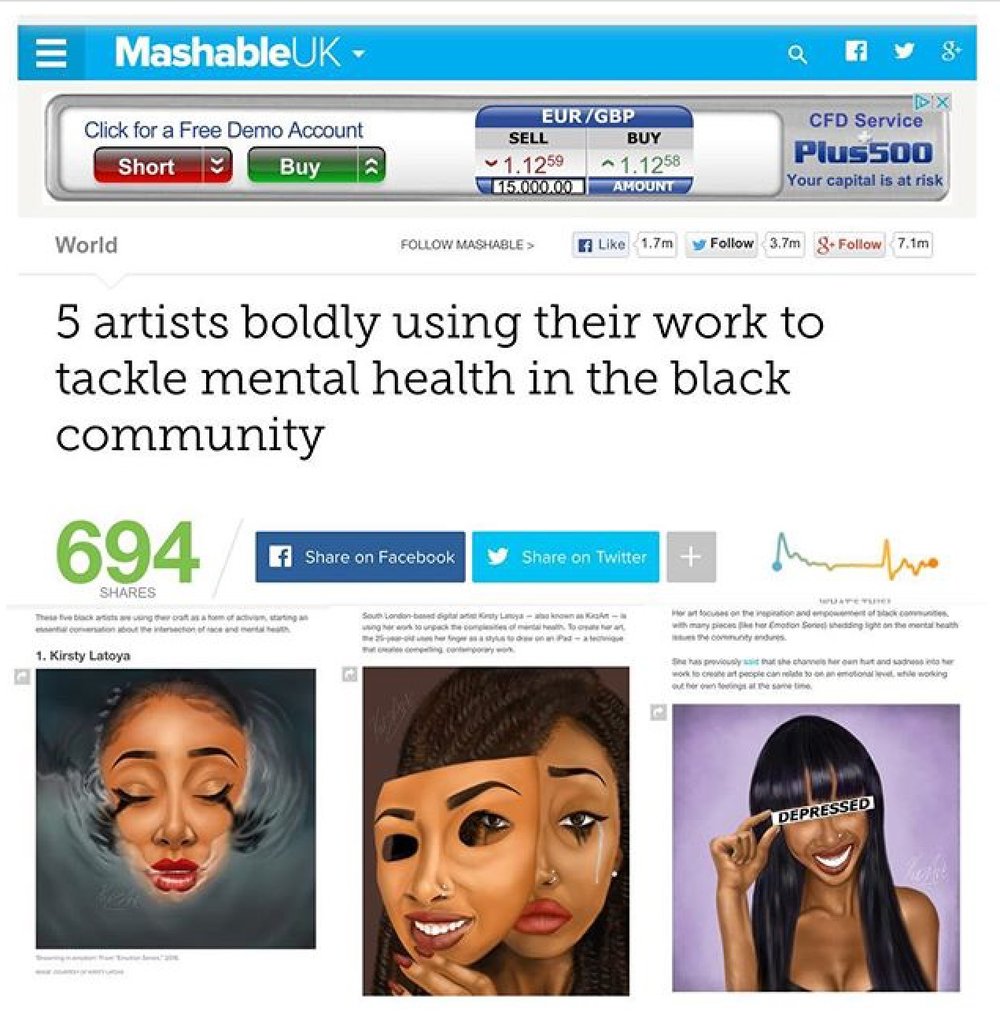 I was contacted for a feature in this wonderful piece about artists using their creativity to address mental health. I'm humbled to be 1 of 5, find the article here